SkyX Solar is a world-class rooftop solar and distributed energy solutions provider for the commercial and industrial (C&I) customers in Vietnam.
SkyX Solar has more than 100 MWp of projects under operation and/or development with global and local creditworthy Clients.
We provide an end-to-end solution to our clients, delivering clean energy for the long term with zero effort from customers while ensuring significant savings
Our in-house design and engineering team ensure a best in class solar solution tailored to client needs and local Vietnam requirements
We hire and source world-class tier 1 suppliers and equipment for our projects
We take care of all licenses required to build and operate these systems making this totally hassle-free for our clients (partners)
We are a strong experienced solar team based locally, focused long term on Vietnam and backed by international investors adhering to global HSE standards
The founding board and management team collectively has >100 years experience in energy development and business building
We have ambitious growth plans and want to partner with more companies, industrial parks and develop many hundreds of MWp of solar capacity in the country and doing our positive contribution to the world.
The Board of Directors of SkyX Solar comprises of best-in-class project management, finance & commercial, legal and government relations professionals in Vietnam.
The storm season of 2019-20 was particularly difficult, SkyX was very diligent to take appropriate safety measures as each storm approached and to communicate to keep us, the Customer, well informed and confident that we would not suffer any damage. The installation situation and degree of difficulty, was further exacerbated by the onset of the Covid pandemic. Which bought with it a series of travel restrictions and other measures that made the installation and commissioning of the system even more difficult. Nevertheless, SkyX completed everything in accordance with their contractual undertaking. I have no hesitation in commending SkyX a professional contractor and service provider of the highest standard.
Hoi An South Development LTD

The negotiations of the PPA agreement was made in a transparent way. We experienced a safe and professional installation phase in accordance with international standards. I would be pleased to recommend SkyX Solar as a strategic supplier for solar energy solutions.
DenEast Vietnam Co., Ltd.
SkyX Solar has won multiple awards in the last recent years.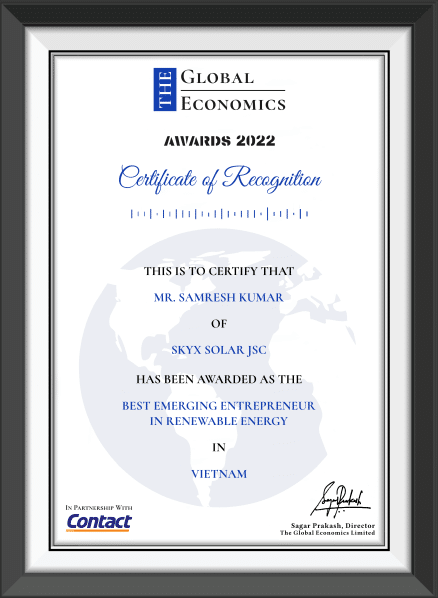 2022 - Best Emerging Entrepreneur in Renewable Energy: Mr Samresh Kumar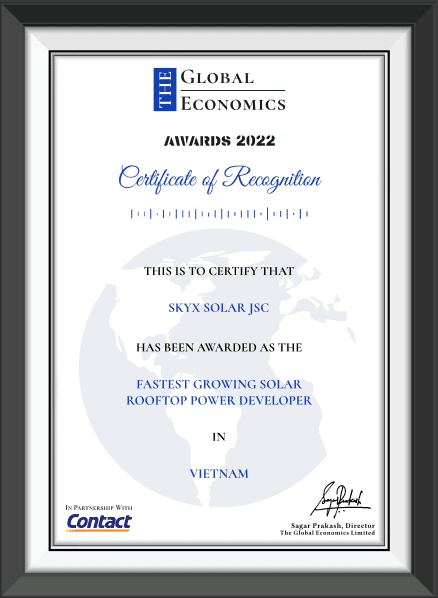 2022 - Fastest growing solar rooftop power developer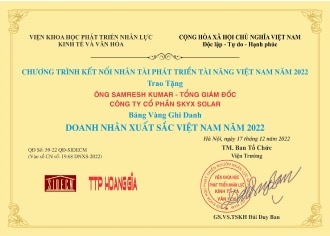 2022 - Excellent Entrepreneur award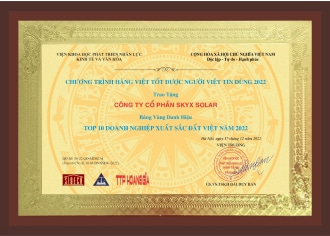 2022 - Top 10 Excellent Enterprise award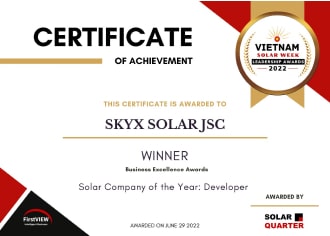 2022 - Developer of the year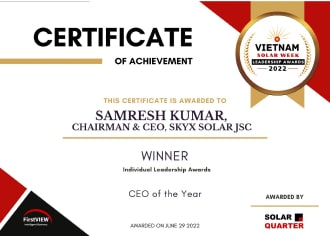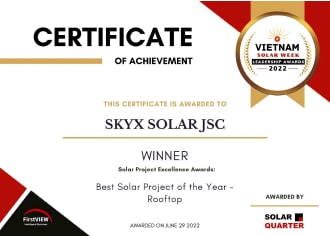 2022 - Best Solar Project of the Year - Rooftop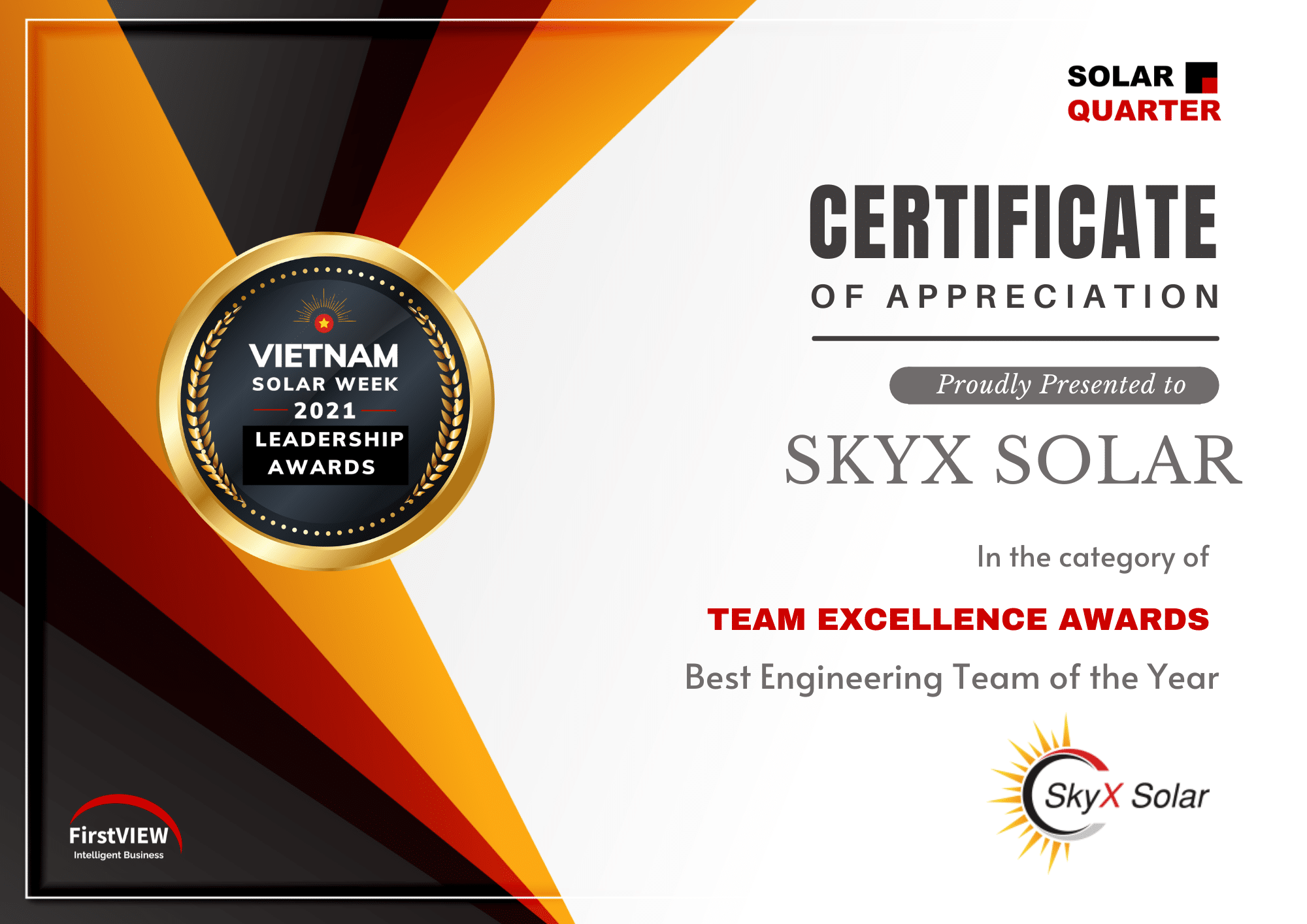 2021 - Best Engineering Team of the Year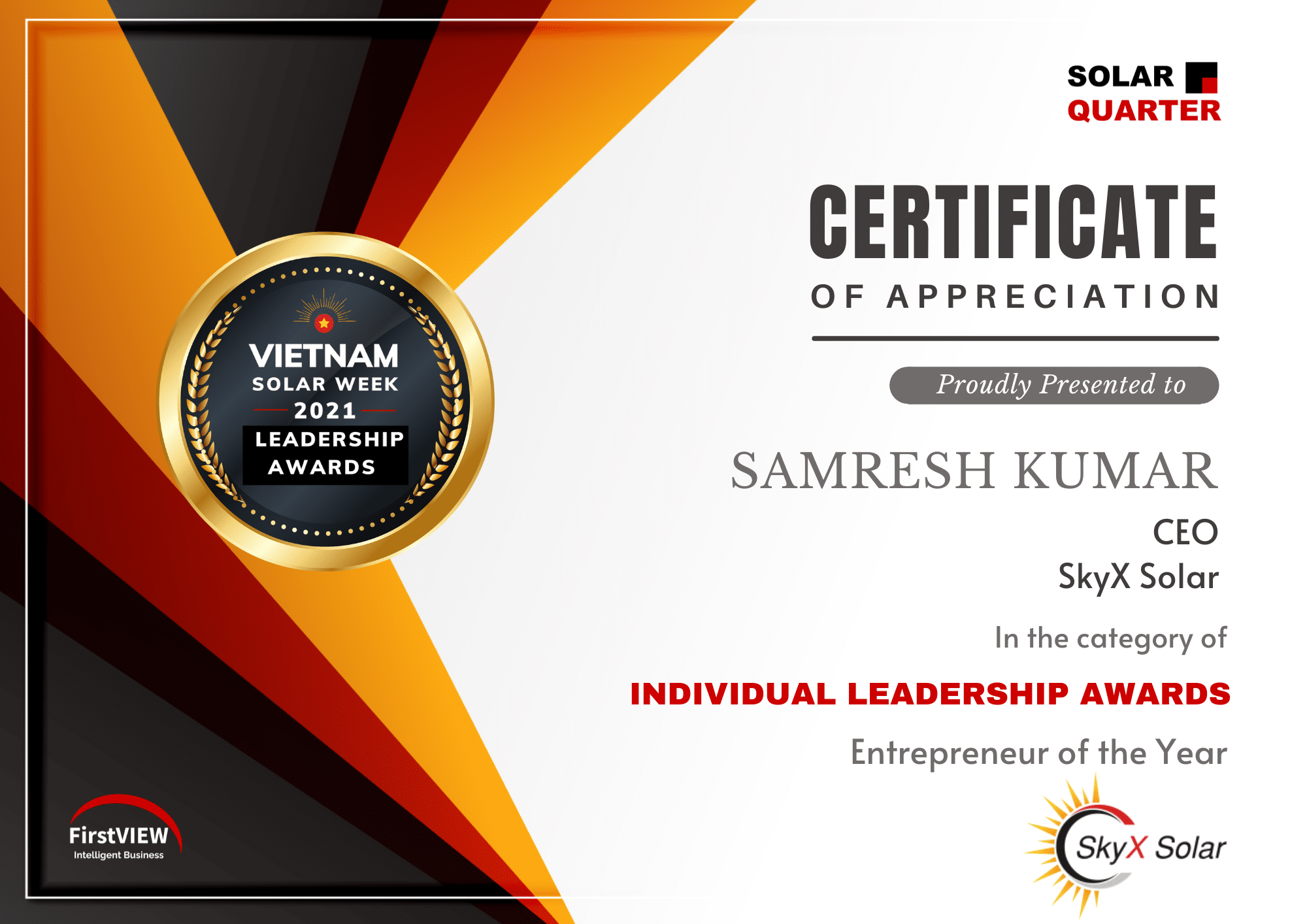 2021 - Entrepreneur of the Year - Mr Samresh Kumar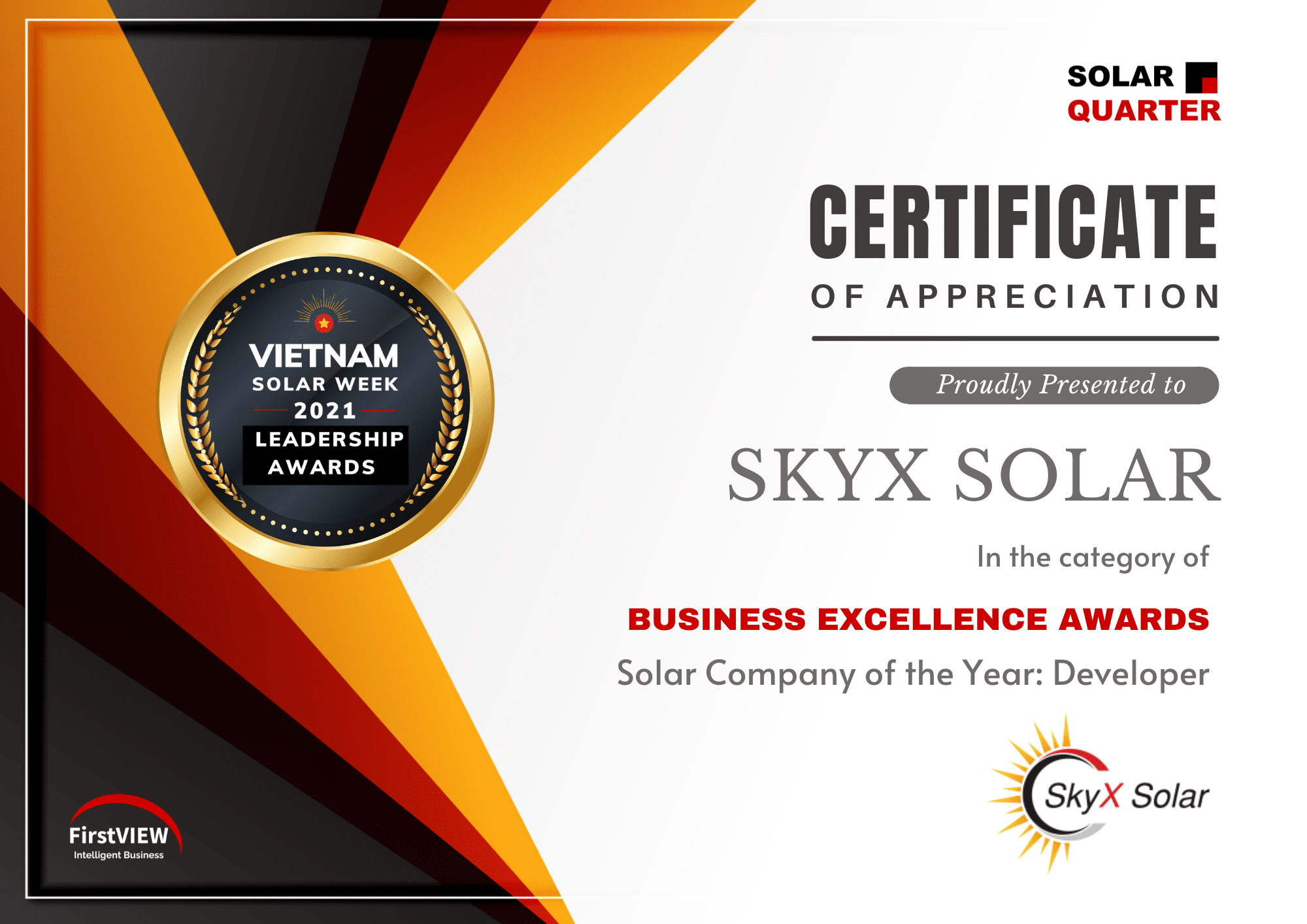 2021 - Solar Company of the Year: Developer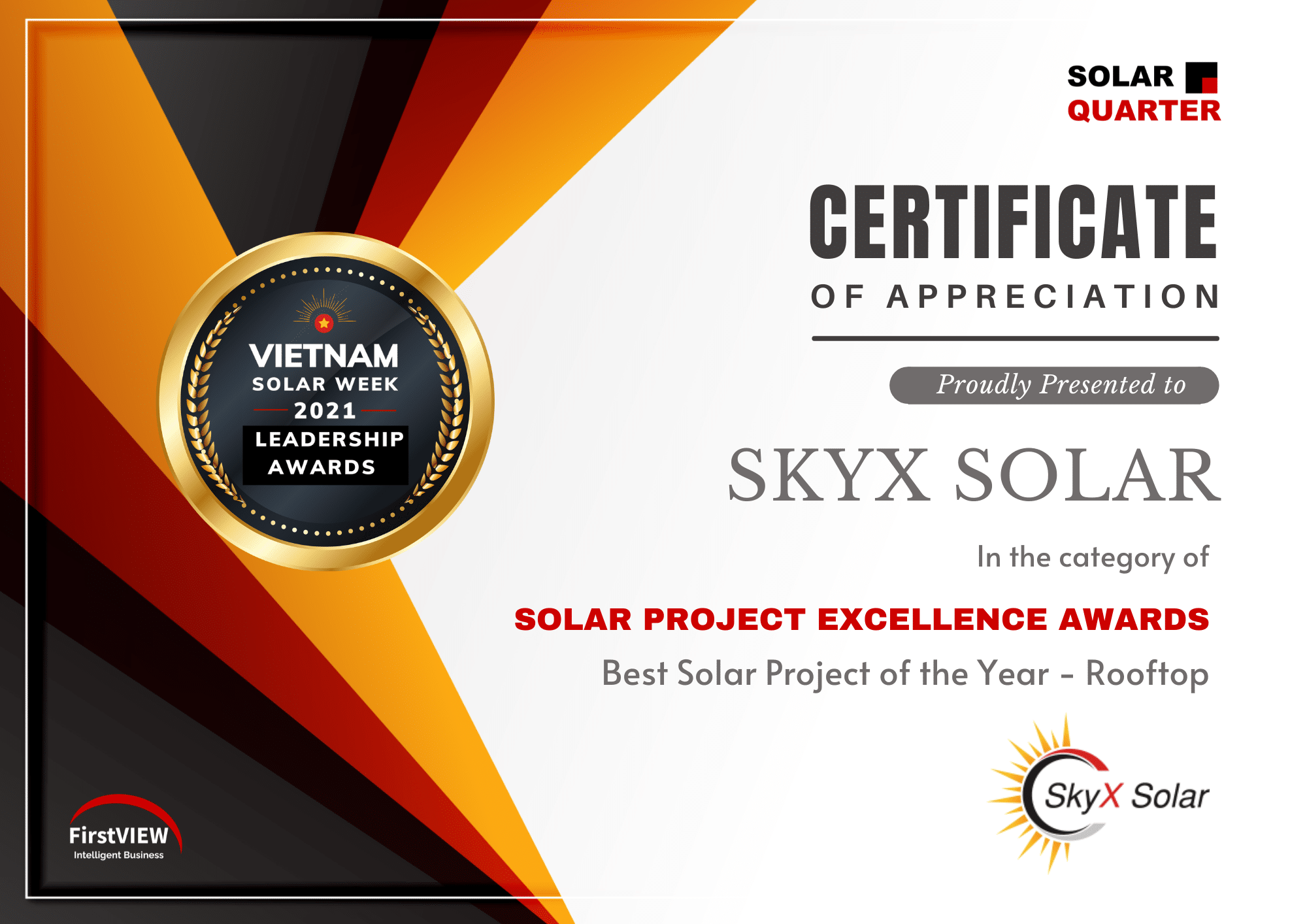 2021 - Best Solar Project of the Year - Rooftop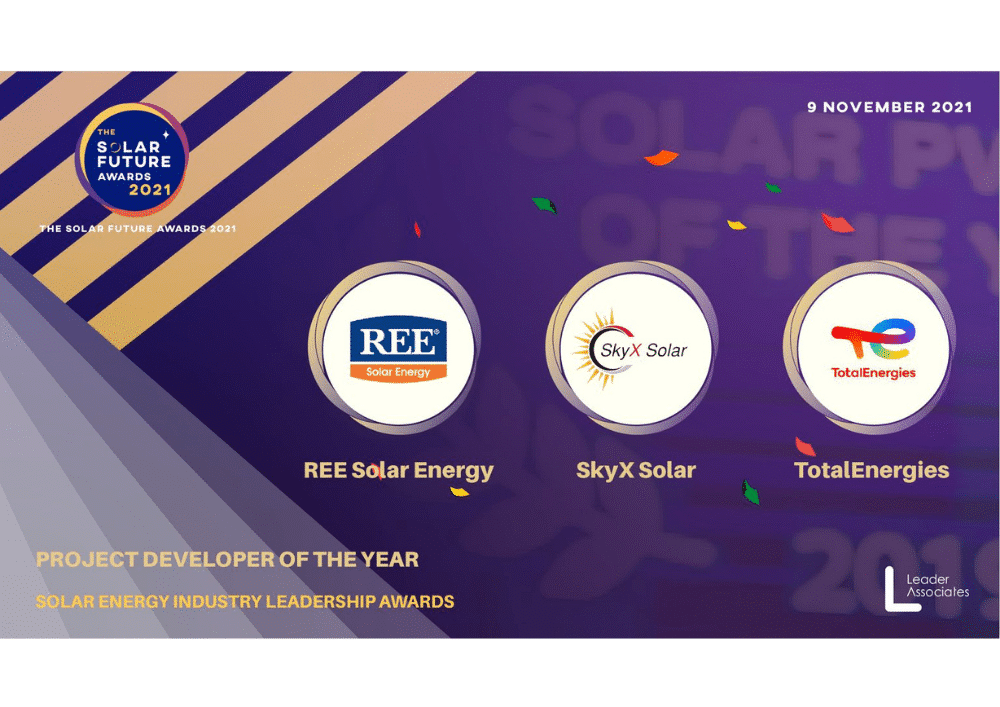 2021 - Project Developer of the Year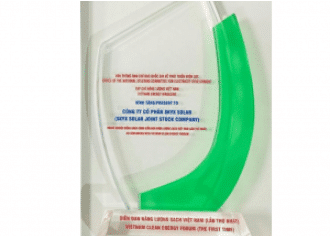 One of Top Green Energy Company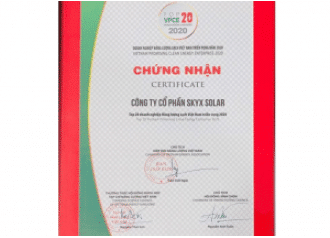 2020 - Top 20 Vietnam Promising Clean Energy Enterprise