Capacity under
Operation /
Development
Number of Project Sites under
Operation / Development
We provide end-to-end rooftop solar solutions to meet the sustainable energy needs of our customers.

Invest
We use our own balance sheet to invest which allows fast deployment. We have local investment expertise and are able to transact in VND. Zero capex and opex is required from our customer.

Design
Site assessment and system design performed by our in-house team and tailored to site specific needs.

License
All of the required licenses and permits are obtained by SkyX Solar to ensure full compliance with local regulations.

Build
We do a turn-key project delivery including procurement, installation and grid connection. World-class tier 1 components and vendors are selected to ensure high-quality solutions. We are sensitive to avoid any disruption in client operations.

Operate
We take the performance risk, provide active monitoring, risk assessments as well as preventive and reactive maintenance. We have the expertise to monitor and operate solar assets with the modernest technology.
SkyX has 100+ MWp of projects under operation / development. Snapshot map of some of our projects below: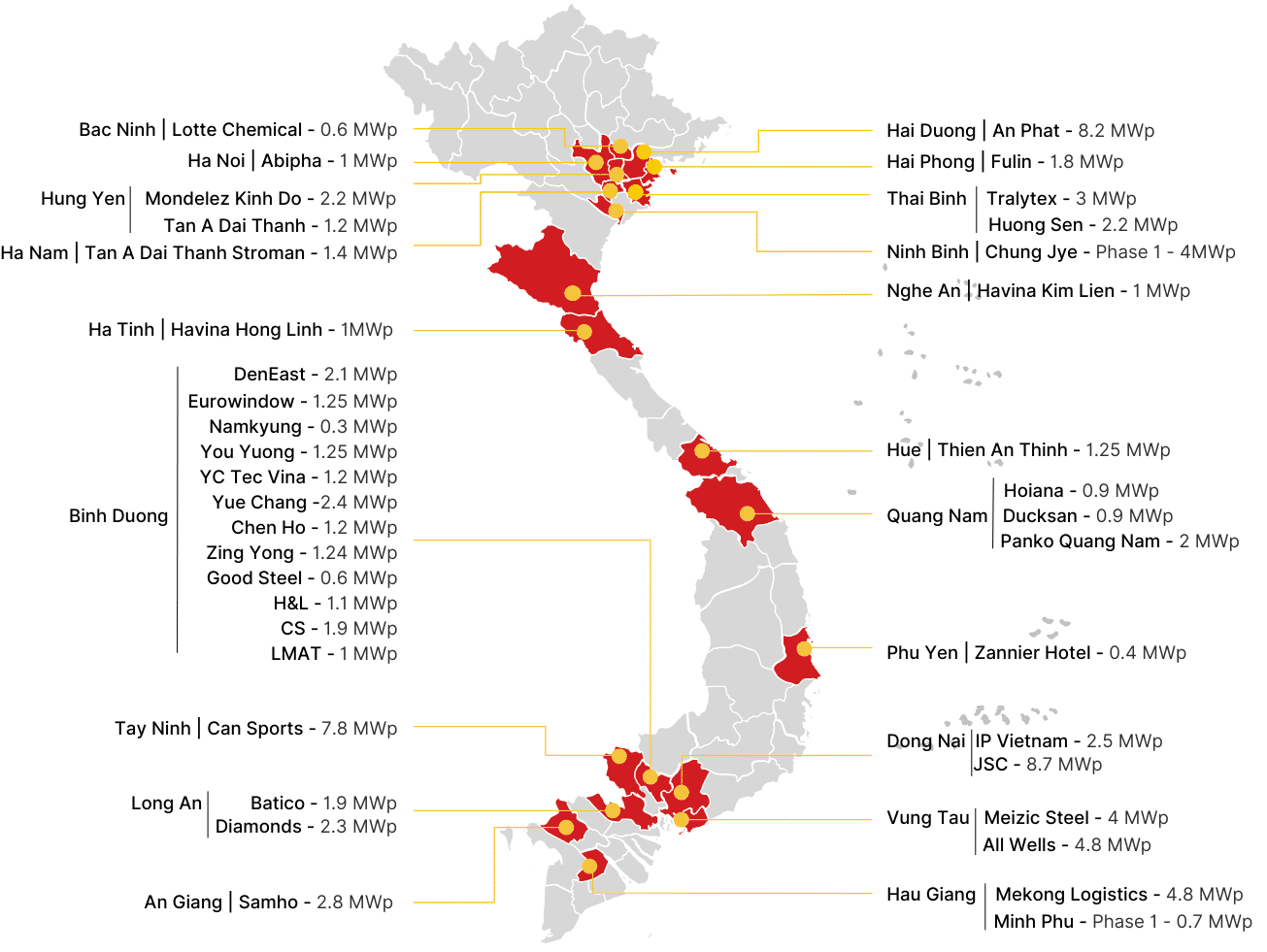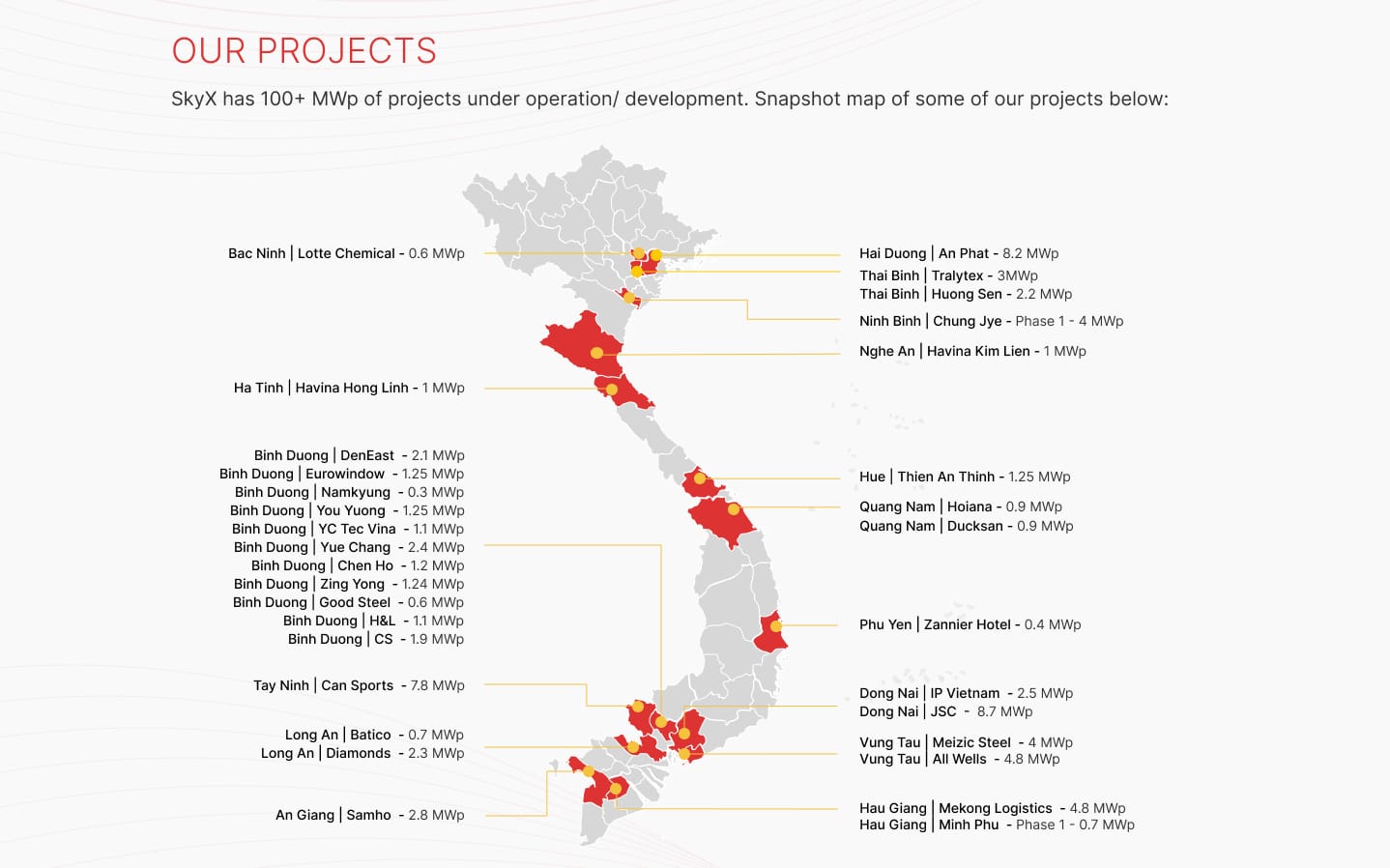 We are the holistic solar rooftop solution provider.
A Clear Roadmap to 100% Renewables
We can provide multiple solutions to achieve 100% renewable energy in your electricity consumption
1. Ownership of Energy Attribute Certificates - EACs
2. Direct Power Purchase Agreement scheme – DPPA
3. Battery Energy Storage System (BESS) technology

Attractive Commercial Offer
With SkyX Solar's experience and expertise in project development, our commercial offer is one of the most attractive ones in the market
Best in Class Engineering & Design
1. Best System's components
2. World-class Design: Value but Innovative Solution
3. Smooth and Effective Installation
4. Safety, Quality
Management System
5. International Insurance Provider
6. Comprehensive Operation & Maintenance Program
Fast & Efficient Execution
1. Capital Readiness
2. Local Engineer Team
3. Centralized Remote
Monitoring Center
4. Zero Disruption to Business Operation
SkyX Solar focuses only in Vietnam and we will own and operate the solar assets for the entire contract terms
Effortless PV Rooftop System Asset Management Platform
Providing management dashboard, auto report & giving full authority to track historical and near real-time operation data.
Fully Customized Centralized Platform (Web-based, PC, Mobile Apps etc) Lived-tracking Advanced
Performance Indicators Artificial Intelligence (AI) Data Engine
In recent years, SkyX Solar has won some of the most prestigious awards in the renewable energy industry.