On 28th November 2022, SkyX Solar and the representatives of EDF Renewables attended the Green Economy Forum & Exhibition (GEFE) 2022 hosted by Eurocham at Sala's THISO SkyHall in Ho Chi Minh City. This is a valuable opportunity GEFE brought to all companies.

This three-day event demonstrates Europe's latest green technologies and sustainability expertise to support Vietnam's COP26 commitments. GEFE 2022 bring together experts from sustainable business and governance to discuss and collaborate on a broad spectrum of green topics over three days of conferences, exhibitions, and high-level dialogues. The entire slate of events is designed to foster cooperation between European and Vietnamese business communities and to promote a sustainable green Vietnamese economy through expertise-sharing and technology transfers.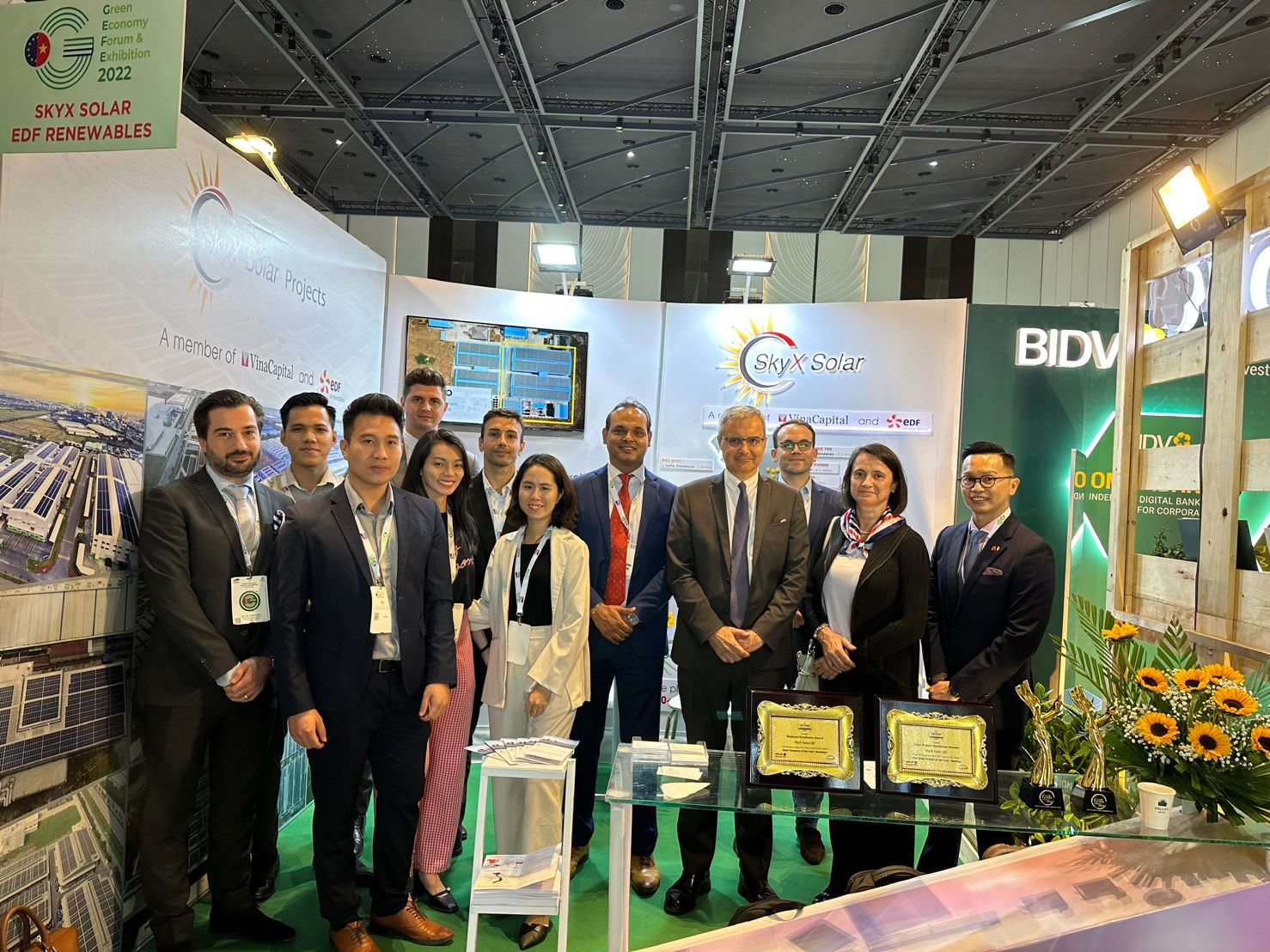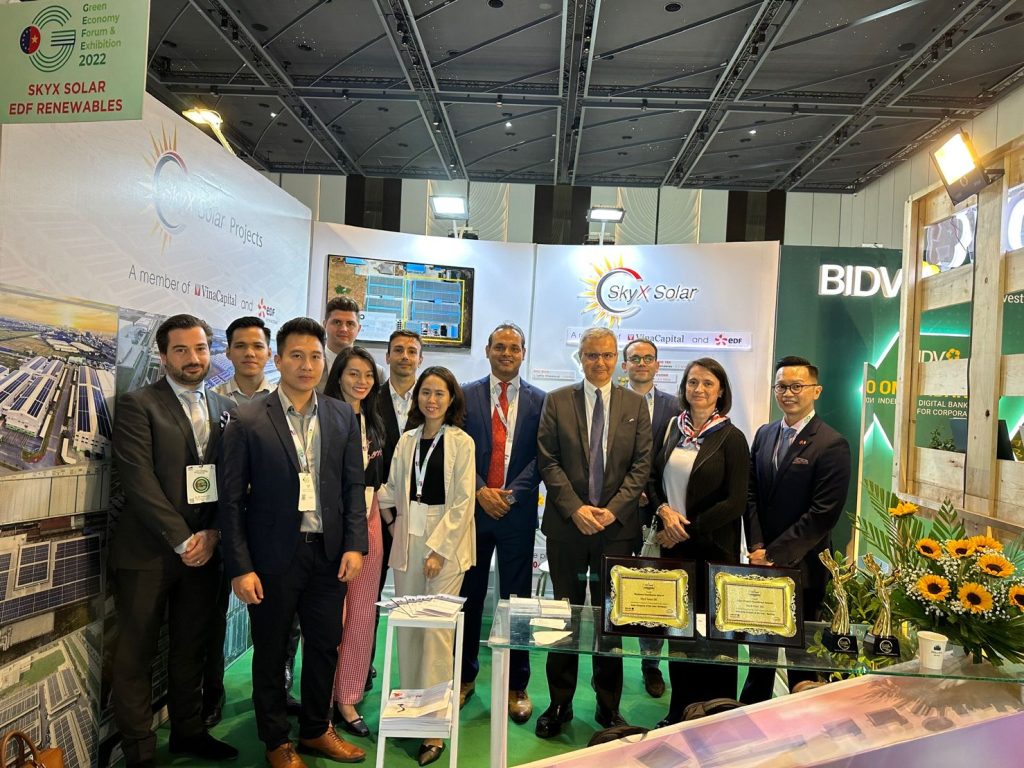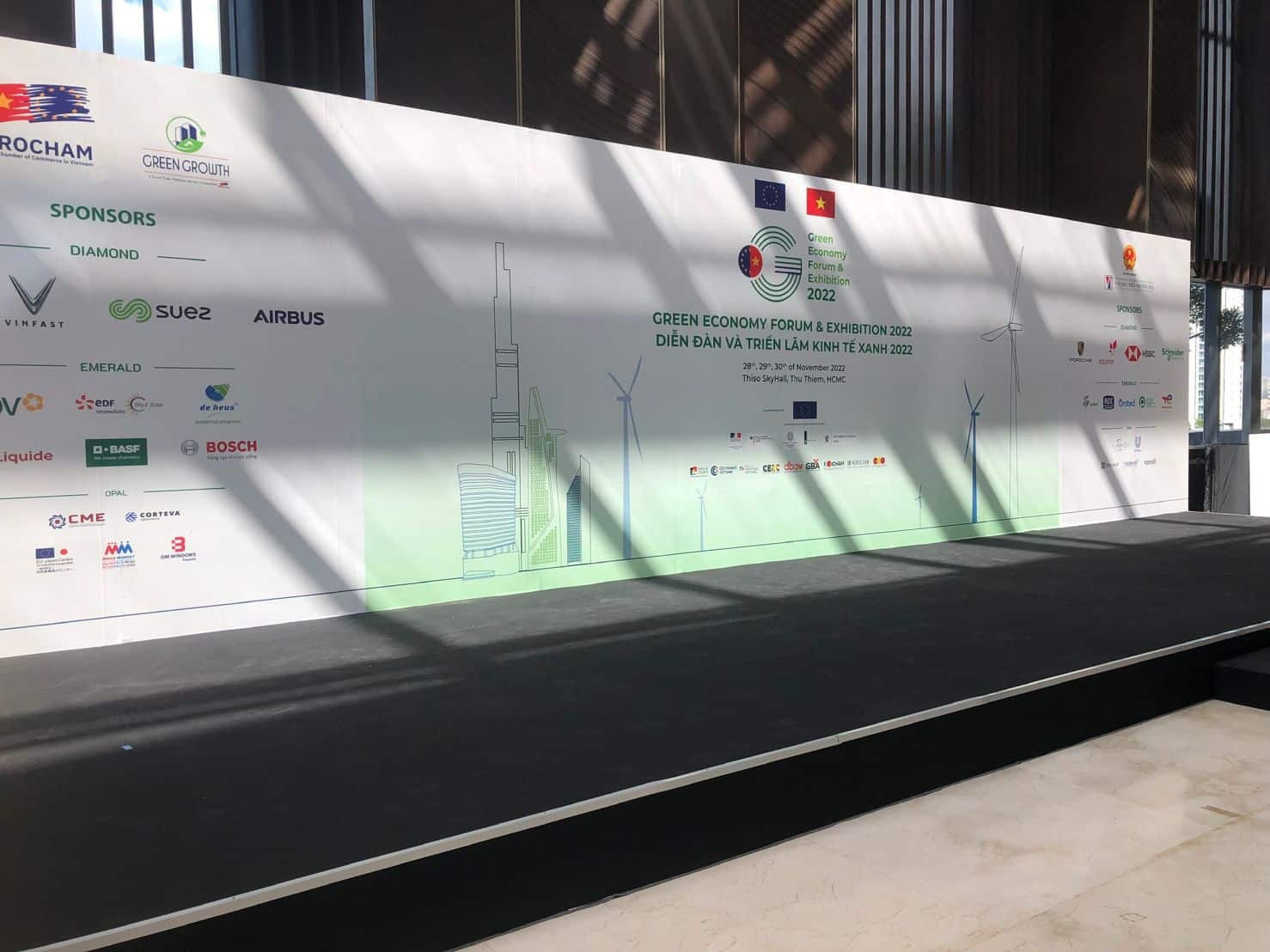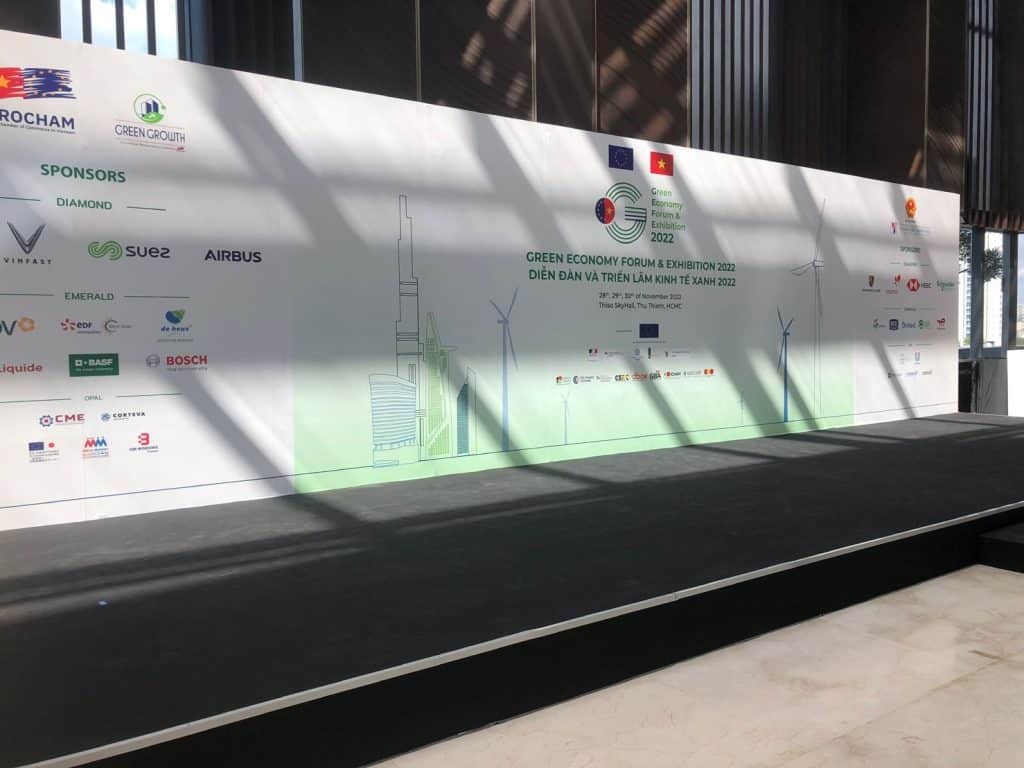 GEFE2 2022's objective is to support Vietnam in achieving its COP26 commitments and its National Green Growth Strategy's socio-economic development goals.
During the exhibition, Mr Samresh Kumar – Chairman & CEO of SkyX Solar also gave a speech on the topic of "Energy and Green Financing" in the session "Fast implementation and localization & DPPA and RTF" which was one of the most engaging ones in GEFE 2022 and received a lot of audiences' attention & positive feedback.
We can learn from his sharing that Vietnam is the leader in solar production in the region with strong growth and great potential. Within 3 years, the figure increased steadily from almost 0 to more than 20,000 MW. And according to his estimation, more than 16,000 MW of rooftop solar for the industry will be generated.
Regarding what SkyX is providing to customers, he shared: "In the accelerated needs of customers to install and use renewable power, SkyX provides the solar solutions on the SaaS (Solar-as-a-Service) model. SkyX also helps customers reinforce or replace the old roofs of their factories using SkyX's cost. Thanks to that, customers will have new roofs, get clean power, and save money at the same time." which clarifies most of their concerns about solar energy in Vietnam.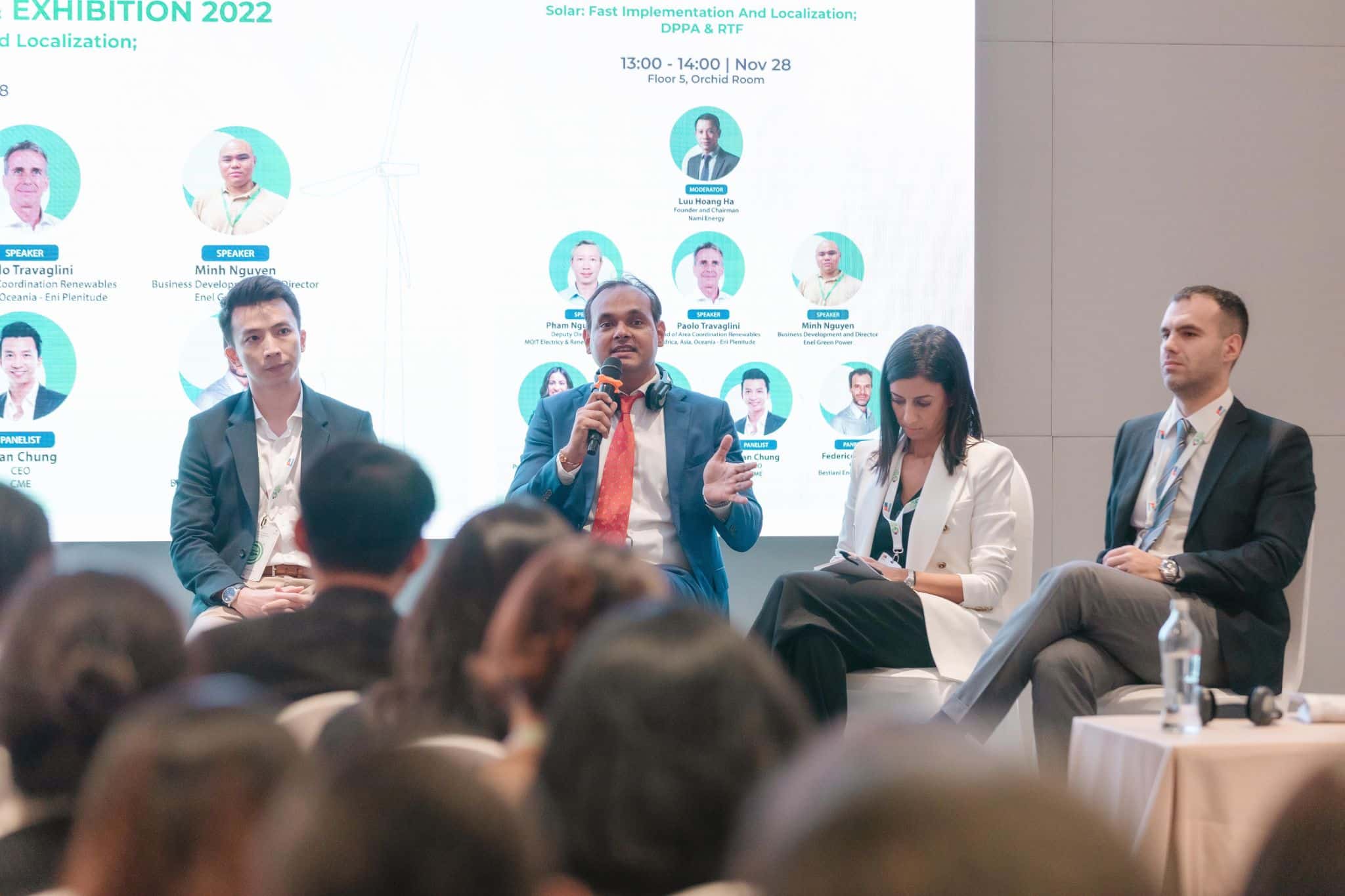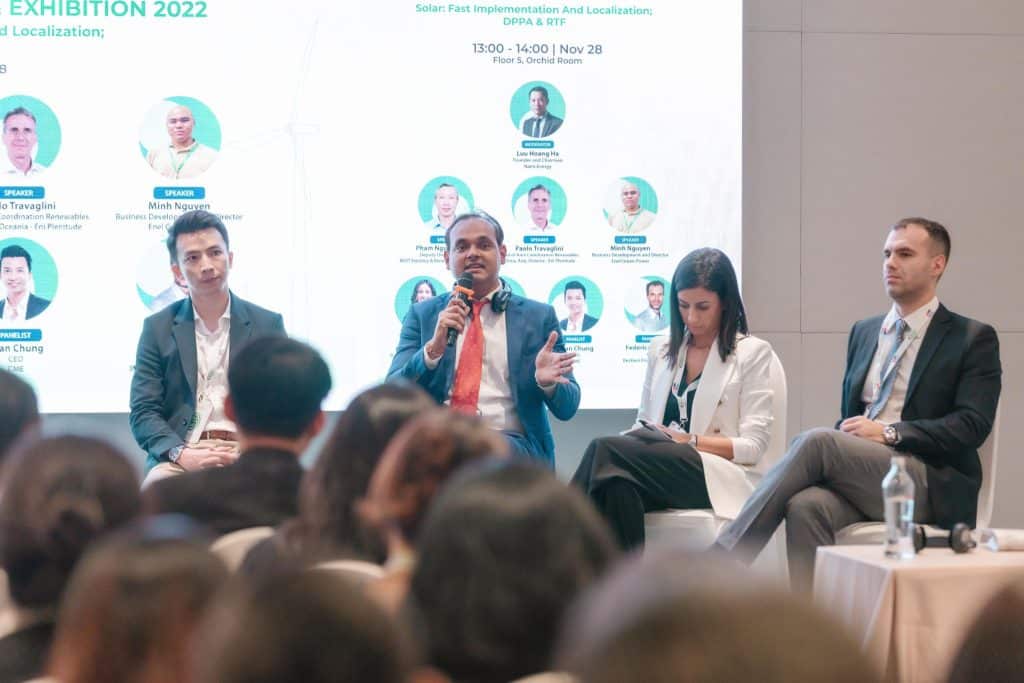 Finally, we are looking forward to working with Eurocham's team again to establish connections with other companies to share our core values of the commitment to sustainability.