SkyX Solar is delighted to celebrate the first working day of the new year 2023 by starting a meaningful, long-term partnership with 𝗛&𝗟 𝗔𝗽𝗽𝗮𝗿𝗲𝗹 as a strategic solar project investor that will be implementing the construction and operation of the solar system for 𝗛& 𝗔𝗽𝗽𝗮𝗿𝗲𝗹'𝘀 𝗳𝗮𝗰𝘁𝗼𝗿𝗶𝗲𝘀 𝗹𝗼𝗰𝗮𝘁𝗲𝗱 at Binh Duong.
H&L Apparel is a leading supplier of embroidered garments and accessories, with over 30 years of experience and a strong portfolio built by well-known and prestigious brands such as Nike, Adidas, Reebok, etc.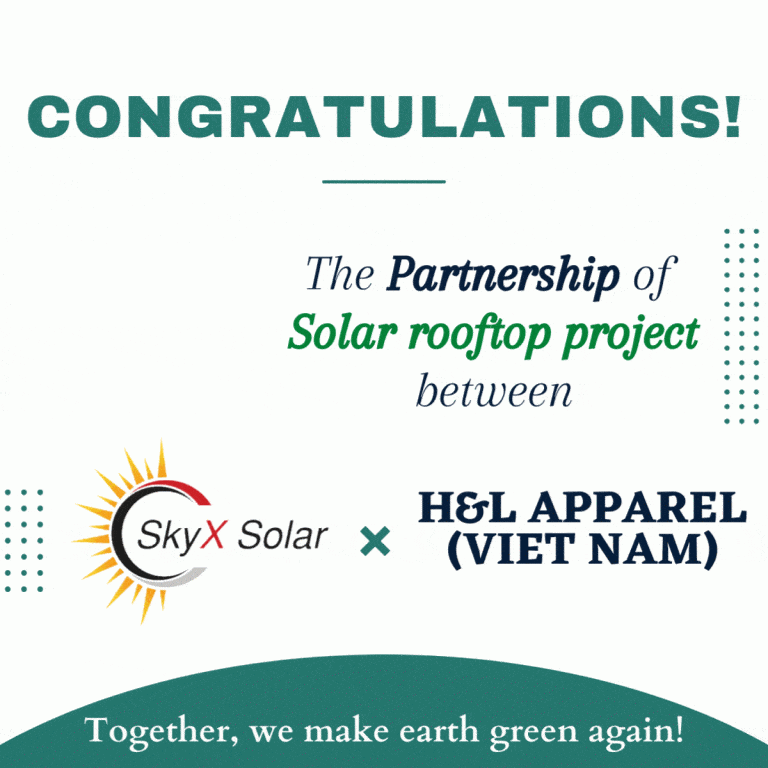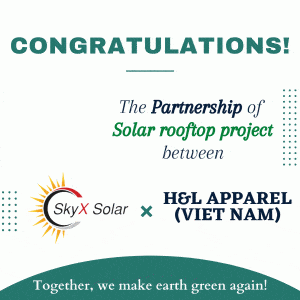 Besides continuing to strengthen the pride in the quality and efficiency of their service and aim to be a world-class company, H&L Apparel also seeks a way to contribute to the environment to begin its sustainable journey. And SkyX Solar is thrilled to be a trusted partner working alongside H&L Apparel on the energy transition journey toward a more sustainable fashion industry.The partnership is not simply to bring commercial significance but also to help 𝗛&𝗟 𝗔𝗽𝗽𝗮𝗿𝗲𝗹 reduce its environmental footprint and achieve the goal of net-zero carbon emissions.