#SkyXSolar has successfully signed PPA for rooftop solar systems with the largest manufacturer of water tanks and solar water heaters in Vietnam – #TAN_A_DAI_THANH GROUP.
For this cooperation, SkyX Solar will invest, build and operate 2 rooftop solar systems for 1.4 MWp at Tan A Ha Nam factory in Thanh Liem Industrial Zone, Ha Nam Province and 1.2 MWp at Stroman Plastic factory in Hung Yen Province.
 
#TAN_A_DAI_THANH occupies the No.1 market share in Vietnam for providing the leading set of total solutions on water resources in Vietnam, towards the region and globally.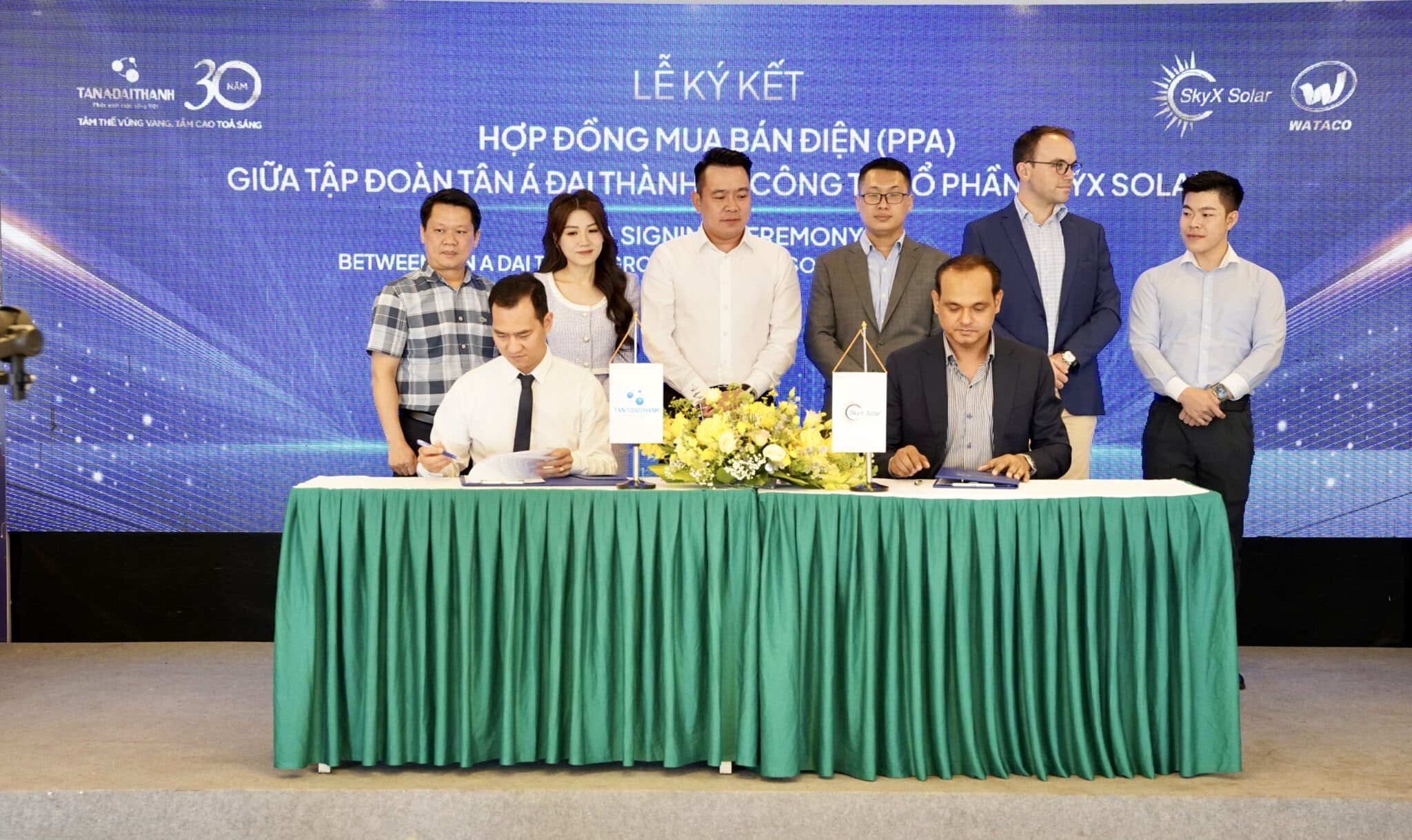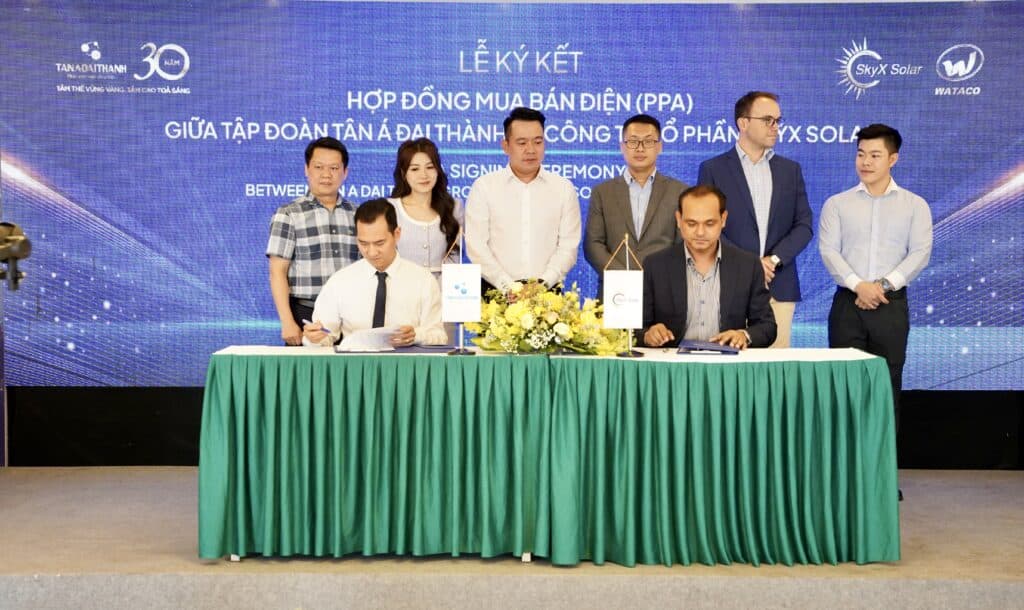 We express our gratitude to TAN A DAI THANH for selecting SkyX Solar as the preferred business partner. Our Zero-Capex, Zero-Opex, and hassle-free approach for TAN A DAI THANH ensures that SkyX will handle all capital investments and licensing requirements. By implementing this solar system, TAN A DAI THANH not only achieves cost savings 💰 of over 💲13.5 million throughout the system's lifespan but also contributes to an annual reduction of 3,151 tonnes of CO2 emissions for both systems.
 
This project marks a significant stride towards sustainable energy solutions and the mitigation of carbon emissions in the region. 🌞 We invite you to join us in celebrating this important milestone on our journey towards a cleaner and more sustainable energy ecosystem.